The Solutions Journalism Workshop began on a great note. Conducted by Fulbright Scholar Holly Wise, the workshop had an attendance of more than 40 students from different colleges including Christ University, Jain University among others.
Wise first focussed on introducing the concept of Solutions Journalism with for the students. According to her, Solutions Journalism is defined as rigorous reporting on how people respond to social problems.  
Topics covered during the workshop
Wise initially explained the concept of Solutions Journalism and also gave some examples of solution journalism practised in India and around the world. She also delved into the accountability factor of solutions journalism by focussing on the case studies. Some of them were
The students were then divided into groups and asked to come up with some story ideas that could be looked at from a Solutions Journalism perspective.  The practical sessions comprised of small group discussions and brainstorming around story ideas that can be implemented by journalists/student journalists in any particular issue. The groups also analyzed solutions journalism pieces from abroad and from India.
The workshop concluded with a group feedback as the small groups reported back to the larger group about their findings/ideas that came up from the discussion with their groups. 
Testimonials
Bhargavi Hemmige, Associate Professor, Jain University.
Some students from the Department of Media Studies, CMS, Jain University, were taken to one-day Workshop on 'Solutions…

Bhargavi Hemmige ಅವರಿಂದ ಈ ದಿನದಂದು ಪೋಸ್ಟ್ ಮಾಡಲಾಗಿದೆ ಶನಿವಾರ, ಜೂನ್ 15, 2019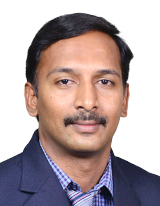 Some suggested readings
Solutions journalism focuses on reporting solutions to known problems. In a way, it takes what longform pieces already do one step further ‒ after identifying the problem and their causes, it goes on to look for the solutions that exist around the globe. The first example was The Seattle Times, whose staff grew tired from reporting on the failures of the educational system. They decided to change the narrative and look for examples of educational policies that actually worked. Read more here. (Courtesy: IJNET)
Stories have to pass a threshold to qualify as solutions journalism. At a minimum, they need to identify social ills and potential remedies to them. They need to include the voices of people who have seen those remedies at the ground level. They must include evidence about whether the remedies work, and report any caveats or limitations associated with them. The Network even put together a list of "imposter" solution stories, like "hero worship" pieces that glorify individuals but pay too little attention to causes or animal rescue stories that are entertainment. Read more here. (Courtesy: Nieman Reports)